If you've taken a TEFL course, are currently undergoing a TEFL course, or you're thinking about enrolling, it's not hard to predict where your mind might be: somewhere new.
A huge part of the appeal of studying TEFL is the chance to teach abroad. Whether you've already got ties to another part of the world, you've always been keen to explore a particular region, or you don't mind where you end up, the lure of teaching English overseas is obvious. 
If you're looking out at grey winter skies, imagining what could be, then take heart. You're in the right place. So many TEFL Org graduates have moved on to exciting climes in all corners of the world. Some of these stories are of young people with long-standing aims of teaching English in a specific location, while for others, a holiday or a seemingly random urge took them somewhere they'd soon call home.
Either way, TEFL is an industry like no other. Whether you're working for an online business or in-person at a school, college, university or learning centre, the options for movement are vast. We're talking Asia, Europe, Latin America - the TEFL market is truly endless.
So, where did some of our graduates pitch up to teach English as a foreign language? Let's explore.
Thailand 
The Land of Smiles is a hugely popular tourism destination, with over 10 million visitors in 2022 . That figure speaks to just how widespread the appeal of Thailand has become, with 6 UNESCO World Heritage Sites , fantastic weather and all sorts of facilities for newcomers.
Thailand is a very popular TEFL spot because the demand is huge. There are also excellent teaching programmes for new TEFL teachers to gain some much-needed experience. Little wonder, then, that students of ours have gone on to teach there, to great success.
Most recently, Sophie told us about her Thai adventure . In her own words, she chose the more rural path in Thailand, and compared it to her own upbringing, saying:

"For me, being here is about relearning, growing into the new person you craved to be, improving and overcoming mental health battles and seeing the world away from negative influences. 

"I'm currently placed in a small, sleepy town up in northwest Thailand. That's ideal for me, since I grew up in Cornwall and I'm accustomed to a slow pace and steady approach in life."
She's far from the only graduate who's told us about their time in Thailand. Jesica, rather than choosing the in-person teaching route , fit teaching online around her lifestyle, pursuing other interests simultaneously:
"Since my passion lays in practising yoga, getting certified as a Yoga Teacher was also part of my plan when moving to Thailand. Therefore, a fixed schedule at a school or language institute wasn't the right fit for me. I needed something more flexible, allowing me to manage my own time and divide my days between yoga and teaching English.

"As a non-native English speaker, and someone without a university degree, my options were pretty limited. Luckily, The TEFL Org have many guides and articles to help graduates find their perfect job. It is on one of these articles ( TEFL Org's guide to teaching online ) that I discovered Preply ."
Cambodia
Sticking to Southeast Asia, there's a country that is often overlooked by newly-qualified TEFL teachers, but it really shouldn't be! Cambodia, of course, has had a trouble history, especially in the 20th Century, but is a fascinating country in terms of culture, geography and a range of other factors.
In our 'I Taught English Abroad' podcast series, Daniel Gillard spoke at length about the charms of Cambodia, from the local music scene to food and, of course, the demand for English teachers. Having served in Manchester City Council, the former night-club owner and social worker went to Cambodia on holiday, and was immediately smitten. Now, he's the head of English at a university there.
Career progression in Cambodia really is within reach, from starting at a school to helping shape its curriculum. What's more, you can TEFL without a degree in Cambodia , making it an attractive route if you're in the mood to change career.
Spain 
Sun, sangria, scintillating culture from coast to coast - who wouldn't want to live in Spain? A wildly diverse nation, you won't find two people across the vast Spanish nation who've lived the same experience. Whether you're Basque or Barcelonian, a Madrille or Malagan, there's so much to explore.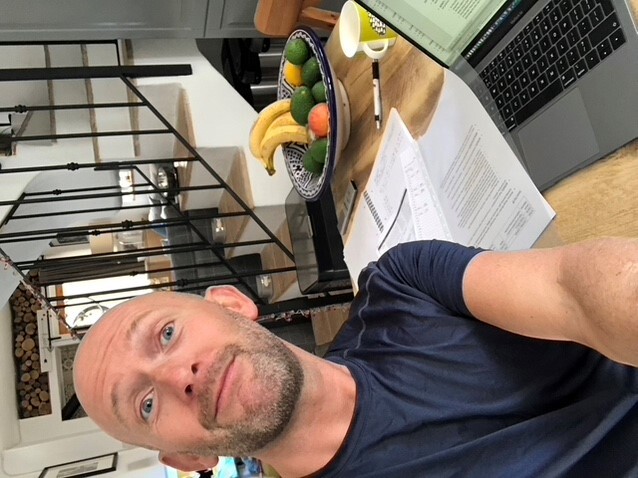 Naturally, then, it's a great fit for adventurous TEFL teachers. As our own distinguished Academic Manager, Thomas told us on 'I Taught English Abroad' , a holiday inspired a permanent move, before becoming truly engrained in the Spanish culture, picking up grammar books and life lessons along the way. 
Similarly, Graham told us about his time teaching in Toled o, which didn't just open up his world to teaching possibilities; he says he was able to follow his passion of cycling across the terrains of central Spain:
"As a keen cyclist, some of the scenery and trails around the city of Toledo and its environs are nothing short of spectacular and finally we have been able to book flights home for Christmas this year. We're excited to return to Ireland to visit family and friends and equally as excited to come back and continue with our new life in Spain.

"I would absolutely recommend completing a TEFL course if thinking of travelling and working abroad – having a TEFL certificate and experience such as this opens the world up to you and provides many opportunities."
Latin America 
In terms of getting started and building up experience, there are few better options than exploring Latin America. Whether it's in the north, in Mexico or one of the surrounding islands, or somewhere in South America like Brazil, Colombia or Argentina, this vast area has so much to explore, especially for first-time teachers.
Richard, one of our tutors here at The TEFL Org, told us all about teaching in Costa Rica and Mexico during his episode of 'I Taught English Abroad' . There, he says, he enjoyed tropical climates, enthusiastic students and all sorts of weird and wonderful ways to pick up language teaching work, including companies who wanted to train their employees to speak conversational English.
After a year teaching in Spain, TEFL Org graduate Harriet hopped on a flight and headed to Mexico to take up a job in a language academy in Mérida:
"Life in Mexico is also wonderful. I live in a beautifully colourful and relaxed city, close to the beach and surrounded by cenotes (clear water sink holes created by the meteor which killed the dinosaurs) and ancient Mayan ruins. Perhaps the best bit is it's just a few hours drive from the Caribbean. Every day it's warm and sunny and lovely and I have met some of the most amazing people in this surprisingly safe and friendly area of Mexico."
As an English-language market, the region is blooming into life, and no more is that true than in countries like Honduras, Ecuador, Colombia and Chile, where the demand for teachers is rising ever higher.
Japan
Sometimes when it's meant to be, it's meant to be. When TEFL Org graduate Ursula took the plunge and followed her dreams to teach in Japan , it turned out to be a very worthwhile exercise.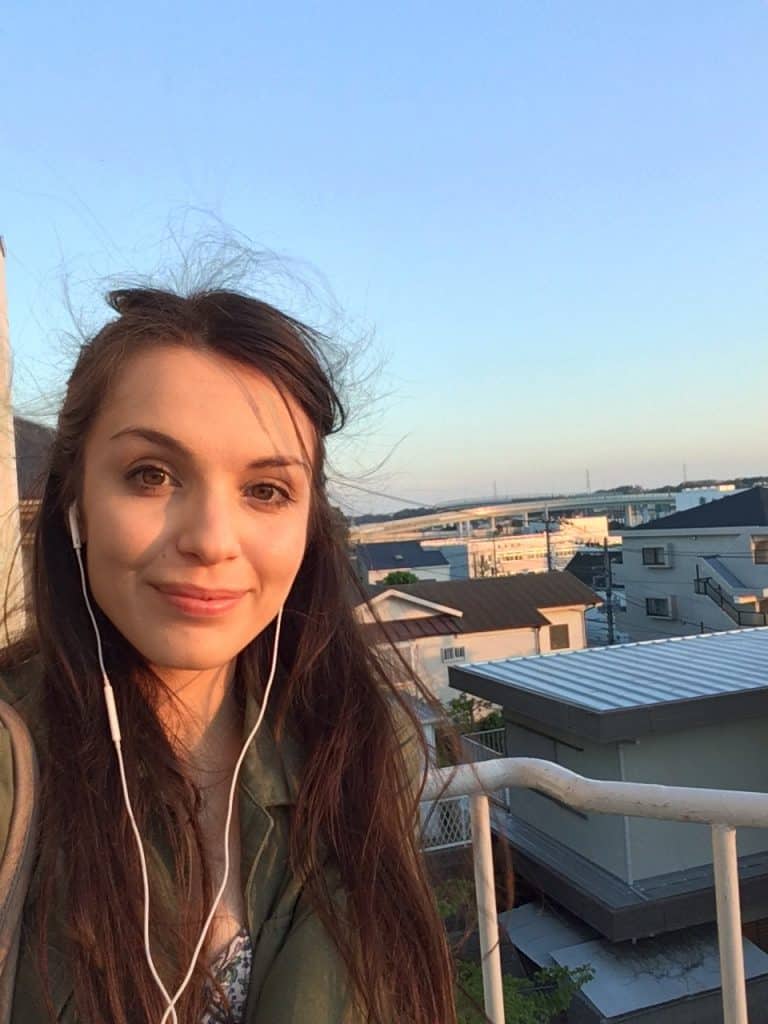 Demand for English teachers in Japan is high, but it does have stricter requirements than some neighbouring countries to get in. The Japanese educational system has placed a high level of importance in English learning, meaning you'll need a TEFL qualification and a bachelor's degree to get started teaching there.
Through initiatives like the JET Programme , more TEFL teachers and university graduates are finding opportunities in the endlessly exciting nation of Japan. With its world-famous culture, jaw-dropping landscapes and rich geographic diversity, it's little wonder that Japan has such a lure. As Ursula describes, once the mood strikes, it's impossible to shake an urge to explore the country:
"I got an email from my mum, 2 years into living in Japan. It was a picture book I'd drawn about Japan from my primary school days. I'd forgotten it even existed. Knowing I was right there sitting in my bedroom in Tokyo, looking out onto the street that I considered my second home, was amazing. 

"And if it taught me anything, it's that following something you want to do gives you a feeling that can't be taken away from you. Even if in the end it's not what you expected or you change your mind, the risk of trying is always worth it, whatever it may be for you."
Digital nomad 
Of course, you could gain a TEFL certificate from The TEFL Org, and go… well, anywhere you like!
Nowadays, more and more TEFL teachers are getting online teaching jobs, and travelling as they do it. It sounds demanding, sure, but the rewards - seeing a whole range of sights across the world - more than makes up for any tiredness. It's called being a Digital Nomad , and it's a lifestyle that's really catching on.
David, a graduate of The TEFL Org, has previously told us about his life as a TEFL digital nomad . He explains that, as well as being a vocation unto itself, it's also given him opportunities to practice media skills and build a presence online, ensuring more teaching work in the future.
"Would I return to a regular 9-5 in the UK? (let's face it, retail is more like 11-10!). The answer is no. I have a flexibility and work/life balance I never dreamt possible. Travelling full-time as a Digital Nomad is a decision I do not regret.

"Accompanying my role as a freelance teacher, I also run a Travel/Digital Nomad themed YouTube channel (soon to set up a blog/website). I have a collection of videos detailing my experience with some useful, real-world tips!"
So, why not you?
Here's the big question then: Why not you?
With a TEFL certificate, you can quite literally open doors to the rest of the world. A high-quality TEFL education will ensure consideration for a range of different teaching roles across all sorts of institutions and businesses, or you can go it alone and find work with a company, or freelance.

2023 is your year to get started. We've even provided a Guide to the World so you can find the TEFL adventure that suits you.