We are delighted to announce the first place winner of our student story competition, Dan Boorman! Since becoming TEFL qualified, Dan has taught in South Korea, Spain and the UK. Dan is now teaching English online from the comfort of his own home. You can read all about Dan's TEFL adventure and his exciting plans for the future below. We will be posting our second and third place winners soon, so keep your eyes peeled.
I completed my TEFL certificate about 5 years ago and it has been quite a journey since then. Let me take you back to the very beginning. Having just graduated from university with a degree in a subject that I didn't want to pursue, I was unsure with what I wanted to do with my life, but two things were clear – my passions were football and travel. Now, my childhood dream of becoming a footballer was no longer possible (was it ever possible?) but perhaps I could pursue something with travel. But how? Searches on Google for "How to travel while earning money?" led me to ESL and the rest, they say, is history.
First stop, South Korea
I took the TEFL course, jumped on a plane to South Korea and started to lead a life that many of my friends back home were still dreaming of. You can read a little bit about Korea in my previous entry here. In summary, Korea is a beautiful country full of friendly people, delicious food, interesting history, memorable (despite the soju and rice wine) nightlife and attentive students.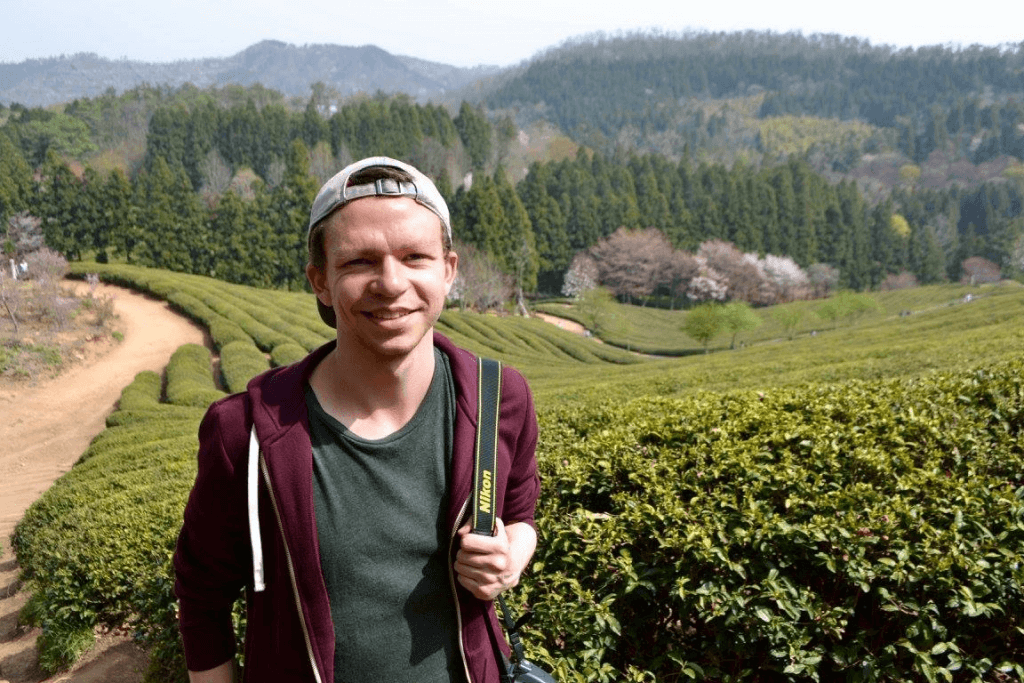 Koreans want to learn English and they are simply a joy to teach. I taught in a Hagwon (a private, extra tuition school) and as these classes were at the end of the day, the students were often exhausted from a hard day of learning when they arrived into my classroom.
So, it was during this year in Korea that I realised that ESL was something I wanted to continue pursuing. The question was, which country to go to next? I was intrigued by China, excited by the lifestyle in Vietnam and Thailand, curious about the possibilities in South America but in the end, I went for a country a little closer to home. The next port of call was Spain.
Why Spain?
Firstly, I felt like I didn't want to jet off to the other side of the world for another year just yet. Secondly, I wanted to try my hand at learning a language and Spanish seemed an easier bet than Mandarin. Thirdly, well, it's Spain. The food, the weather, the cities, the beaches, the sport, the diverse culture, I could go on. I was based in a small city on the coast of Andalusia, a short boat ride from Tangier in Morocco.
I spent about 6 months in Spain and again I worked in a private, extra tuition language school. It was fascinating to see the differences between Korean and Spanish students. The Spanish were far more boisterous and loud, that's for sure. They were also more confident, however, some of the students lacked the motivation to learn English compared to my Korean students. So, in Spain, I was presented with yet another new challenge, and I continued to get the same adrenaline rush and buzz off finishing a successful class that I had experienced in Korea.
Next…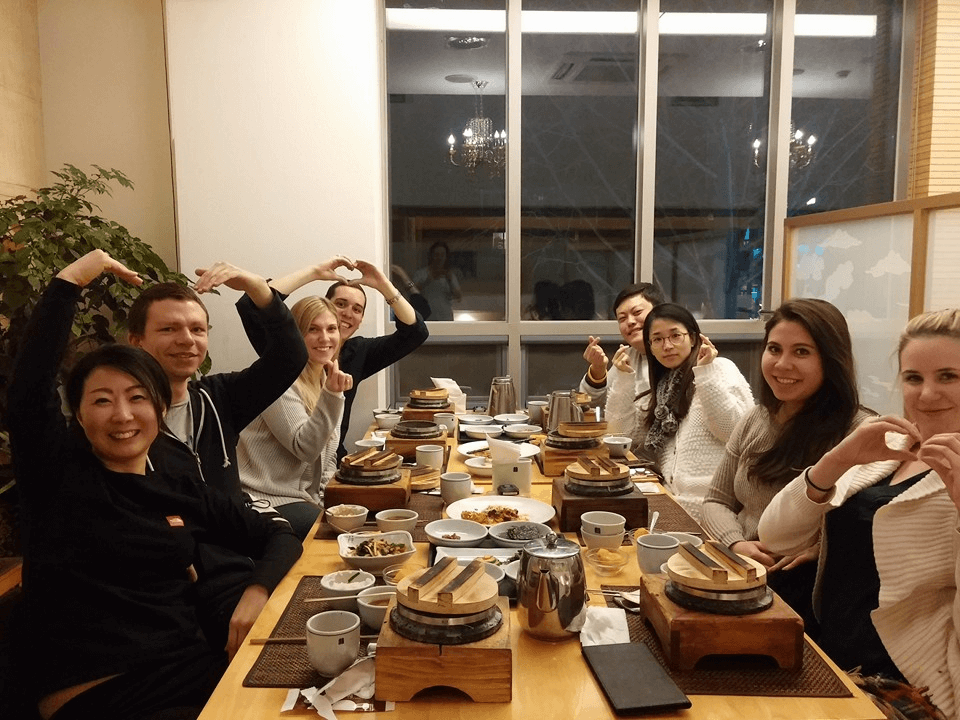 After Spain, I decided, for personal reasons, that an extended stay at home would be suitable but I wanted to remain in ESL. I took an extra qualification (CELTA) and within a few weeks landed a job near my hometown on the south-east coast of England. This was by far the most beautiful school I had worked in because, well, it was basically a mansion. Think of your typical old, aristocratic, stately English home and there you have an image of my next ESL school. It was a far cry from the school built into a block of apartments in Korea or the sand washed Andalusian school. This school also had a lot of history, having been running for many decades. Queen Elizabeth II even stayed in the building (before it was a school, of course – her English is good enough!) when she was just a child. This school may have been interesting for me but for the students, who came and stayed at the school from all corners of the world, it was like something they had never seen before. It was a building that screamed "stereotypically English" and the students loved it.
During my time at this school, I taught children and adults from Spain, France, Italy, Liechtenstein, Germany, Belgium, The Netherlands, Austria, Czech Republic, Estonia, Ukraine, Russia, Colombia, Argentina, Peru, China and Thailand. I learnt so much about various cultures and languages in such a short period of time (6 months). Furthermore, this school provided me with the opportunity to teach my first mixed nationality classes so seeing, for example, Estonians working with Thais or Ukrainians working with Colombians was a really fascinating experience.
Teaching English Online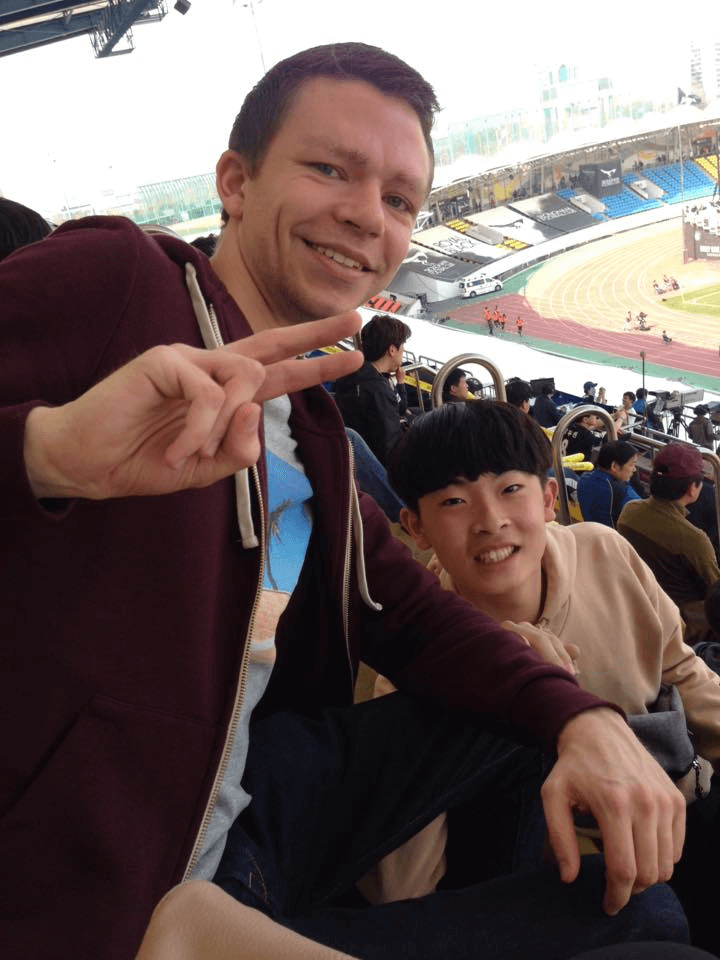 As I write this, I realise that as the years have gone on, the closer and closer I have worked from my own home in England. From Korea to Spain, and to England and now I teach from my own home. For the past six months I have been teaching Chinese children and adults online. This offers yet again a new challenge. The brick and mortar classroom dynamic is removed and new, although very similar, techniques are needed for conveying meaning and maintaining engagement. This has been a great opportunity as the convenience and flexibility is superb. Meanwhile, the company has given me further options to expand my experience by allowing me to create lesson plans for all teachers to use as well as interviewing new potential teachers.
Currently, I'm living in London and considering my next options. China is still a country that intrigues me, as does the continent of South America but as the summer rolls around again and students from all around the world flock to the U.K., I may find a position again at a school in England. Or I may just continue to do this online work and perhaps look to create my own online English teaching business. Whatever I do next, I am sure I will continue teaching ESL and it all started with getting that TEFL certificate 5 years ago.
Read our guide on how to teach English abroad or online from home.