International Women's Day (IWD) celebrates the social, economic, political and cultural accomplishments of women. The fight for gender equality is advocated for all year round and there is still a long way to go, but IWD gives us the opportunity to reflect, appreciate and celebrate the positive actions of women across the world.
At TEFL Org, we wanted to use this occasion to celebrate our great team of female course tutors. With years of experience in the TEFL industry, our tutors have travelled far and wide, experiencing different cultures and societal norms. We wanted to find out more about our tutor's experiences as women in the EFL sector. We spoke with Amy, Denise, Rachel, Michela and Lola about their time in the industry. They told us about situations in which they have faced discrimination as a result of their gender, differing cultures and how they implement gender balance in the classroom.
Amy
Amy started working in the EFL sector after graduating from university over 10 years ago. Amy's TEFL journey has taken her to China, Thailand, Poland and both coasts of the US – to name a few. Initially, Amy pursued a career in TEFL for the travel opportunities but then discovered her love for languages and has remained an educator to this day.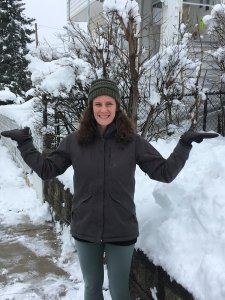 "I have travelled and taught in relatively safe countries, always on my own, and feel lucky to say that I have never felt myself truly in danger. That being said, there have been countless times I've felt uncomfortable. It could be a lingering gaze, an under-the-breath comment, a catcall from afar, topped with the simple knowledge that things *happen* to women, no matter how safe you may feel or what precautions you may take. While I am fiercely independent, I also recognise there are certainly ways to be proactive about keeping myself safe: not walking alone in unknown neighbourhoods at night, not over-imbibing, being extra-cautious with my phone and belongings, jogging with a buddy instead of alone whenever possible, and generally following my gut.
I have found the above to be true both at home and abroad, but while abroad it is also essential to become familiar with the culture of the country you are travelling or living in, especially as a single woman. In some countries, inviting a member of the opposite sex over for a friendly cup of tea could send a message of romantic interest. Women walking alone at night could be cautioned against. Wearing certain clothing will consistently bring unwanted attention. Though it's tempting to push back against unfair gender restrictions and inequalities, it may not be wise to risk your own safety toward this mission.
Recognising the ways gender bias has rooted itself in my own culture and language is a helpful albeit sometimes painful step toward a remedy. There are several ways I try to combat my own gender bias: by using and teaching gender-neutral language; by diversifying example sentences; by careful selection of reading and listening texts; by creating a classroom environment that invites equal participation and open discussion of gender issues. This consideration can also inform the very content and theme of my lessons: I have taught a lesson for my business school students on how to politely but firmly chime into a meeting or a conversation. I have taught a lesson on language for self-advocacy. I've held class discussions on the gender wage gap."
Denise
Denise joined the TEFL Org team back in 2010 after returning to the UK from Spain with her husband, Jose. Denise has extensive teaching experience in a variety of different roles, she has also worked with high-level executives on their communication skills and worked as a writer and editor.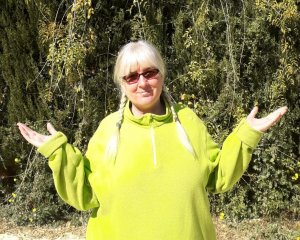 I personally suffered gender inequality during my first year in Spain. I was divorced, with a 6-year-old daughter and working in a locally-owned school. My contract wasn't renewed, not because of my work, which they said was excellent, but because I was a divorced single mother and that "reflected badly".
There were two divorced male teachers at that time – no problem for them. I had been employed by the director of studies, not the owners, so they didn't know I had a child. They also commented on what I would do if my child was ill. Would I take time off work? When I asked if male teachers were asked the same question, they said it was irrelevant as it was the mother's responsibility. I had never once missed a class due to child care! It was discrimination. Unfortunately, this was also still the case in the UK in some job places in various working areas. I know of several women who were asked similar questions, but not the men. Fortunately, times have changed!
I have to say that gender inequality was definitely still a stumbling block when I started teaching. I was not the only one. I personally knew other women who had suffered from it. I am happy to say I have seen great changes in this aspect during my almost 30 years in the industry."
Rachel
Rachel has been working in the EFL sector since 2003, living and working in various countries, including Turkey, Indonesia, Malaysia and Italy. Speaking about her teaching highlights, Rachel told us that she enjoyed teaching primary school kids in Bali, where she found the children to be extremely respectful of teachers. 
"Many of the students I have taught, have come from backgrounds where female equality just does not exist. I have had situations where male students from the Middle East have shown me complete disrespect in the classroom. I was once actually winked at by a student from Saudi Arabia! The only way to address these issues, in my opinion, is to treat every student exactly the same, regardless of where they are from or what gender they happen to be. I always ensure that classroom rules are in place from the first lesson regarding how I expect to be treated, how they expect me to treat them and how I expect them to treat each other. I have found that it is good to also decide, as a class, what the consequences of breaking these rules will be. One rule I always make clear is that in my classroom, there is always complete gender equality and all members of the group shall be listened to and respected regardless of their gender or cultural background."
Michela
TEFL course tutor, Michela, splits her time between the UK and Italy but her working travels have taken her all over from Australia and Ireland to Spain and Tunisia.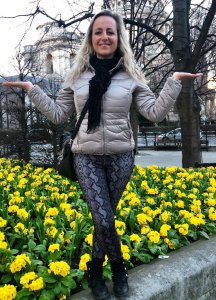 "No doubt any woman considering travelling as a teacher will be reading-up about personal safety, employee rights, fair pay and other matters around being treated fairly at work. When I started my life as an expatriate, I was no different and here comes the difficulty. In my two-odd decades of traipsing my way across the world, my list of negative experiences is surprisingly short.
For the truth is – none of my worst fears came to fruition. That is not to say that my career has been trouble or girl-related hassle-free, merely that very few of my not-so-great professional experiences have been down to an obvious case of gender-based discrimination. Sure, I get the occasional colleague who feels the need to "mansplain" the workings of a photocopying machine along with the occasional individual who just needs to have my telephone number to discuss that dissertation that can only be considered on a Saturday evening. But by and large, this hasn't been much different to what I would expect in London – and never to a point where I have felt socially or professionally uncomfortable"
Lola
Lola has worked as a TEFL tutor with TEFL Org for almost 4 years. Based in China during the academic year, Lola has experience teaching all age levels, from adult exam preparation to infant English. Lola's work has taken her to the Middle East, South America and Europe. In her current position, Lola prepares engineering students for studying their discipline in English.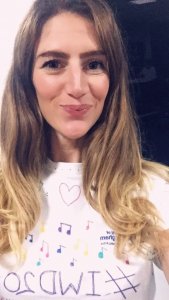 "Since taking this position I have taken steps towards giving a more visible female presence to the materials. For example, I have got female colleagues from the faculty of science and engineering to record some mini-lectures we use in class for developing listening skills as every single one of these videos had been starring middle-aged men! Now my female students have an opportunity to be more able to see themselves in these roles. As part of the IWD celebrations on campus this year, as part of the IWD committee, I am also running an electronic music workshop to encourage more girls to get into an area in which we are noticeably underrepresented. 
I feel quite lucky to be working in an industry that supports gender equality and find a fairly decent split in all levels of staff. I am lucky enough to work under an inspirational female vice provost who is also a mum, as am I, and to have a department which understands the balance between home and work that we have to strike. Having worked in the Middle East in the past I have of course experienced living in a very different world in which women have little freedom or choice. It was an experience – I never felt 100% comfortable despite enjoying my job and students. I found out I was pregnant during my time there my partner and I aren't married -something I would have gotten into a lot of trouble for had I been found out and a reason that many women, particularly disadvantaged foreign workers, are currently in jail for there. Despite feeling very lucky to rarely have had my gender negatively impact my life choices, it is a reminder that many of us have. In the recent political climate in many places where the thought-to-be-out-dated chauvinist has risen to power, IWD helps raise awareness to all that balance will definitely be for better."